Garden Boxes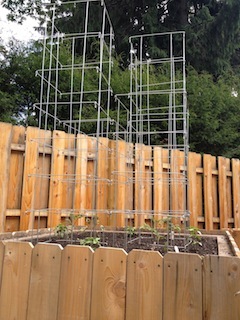 Everyone asks about the Oakville Inspired Garden Boxes I made. I am putting this link up so my wife can find the pictures.
I can make one for you. They are approximately 2 ft. x 6 ft x 2 ft. high. They cost $300 each with Red Pine Sides. Price includes delivery in Cedar Lake but does not include the soil and gravel.
Photos:
Boxes
$300?
It is an impressive list of materials, labor and time. You can do it yourself for less if you choose different materials.
The materials list:
15 Red Cedar Planks (6 foot 1 x 6)
5 8 ft 1x3 boards
1 lb. Deck Screws
2 pounds of weight loss